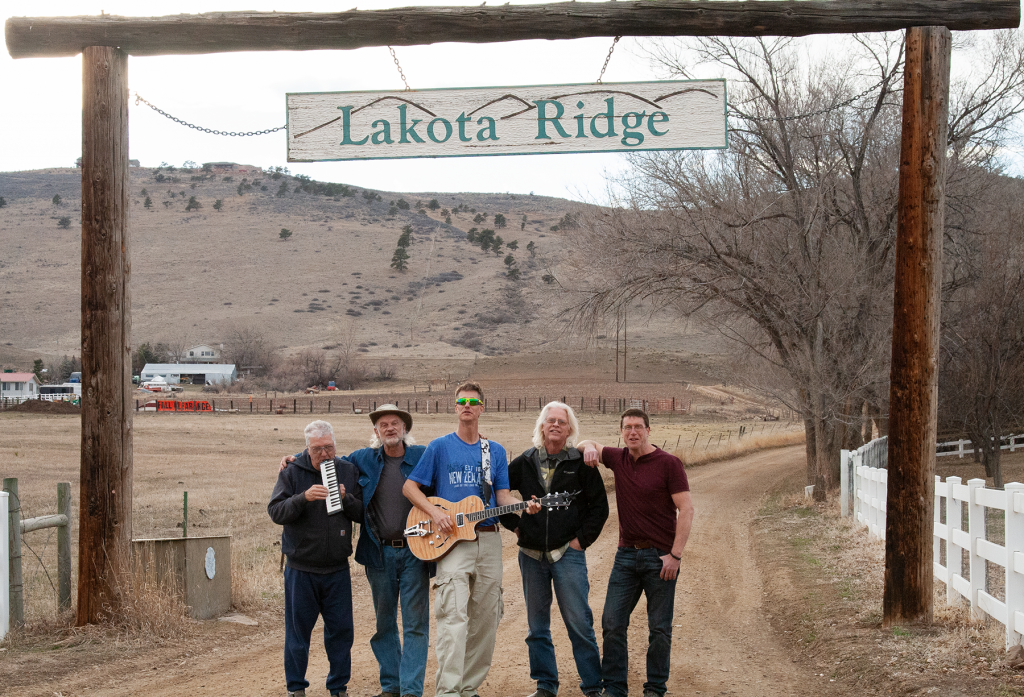 Who are we?
Hard working guys that love to play music. Very few things light up our brains like making music. The band consists of (from left to right) :
Joe Bath : Vocals, Keys/Synthesizers, Guitars
Robin Smith : Vocals, Guitars, Mandolin
Dave Sluiter : Vocals, Guitars
Mark Wroblewski : Vocals, Bass
Cliff Armitage : Vocals, Drums, Percussion
Robin, Joe, Cliff and Mark go way way back, some 20 years or so of music making. Dave Sluiter is a recent addition to the group as of August 2015. We play a mix of original songs and cover tunes.
Videos from a few songs from our July 2, 2016 "Picnic in the Park" we put on for friends & family:
Keep Your Hands to Yourself
Phazers Set On Stun (Original)
Southern Man
Booze and Power Tools (Original)
Comfortably Numb
Osmium (Original)
Here is a studio version of "No Wind Tonight", written by Mark Forest (aka Will Joy), 1995, and still performed by Lakota Ridge.
Here are some Lo-Fi examples from our practice sessions.
Originals
Covers
We believe covers should capture the essence of the groove and tone of the original while simultaneously being personalized.
All songs are Copyright © their respective copyright owners.