Home of Lakota Ridge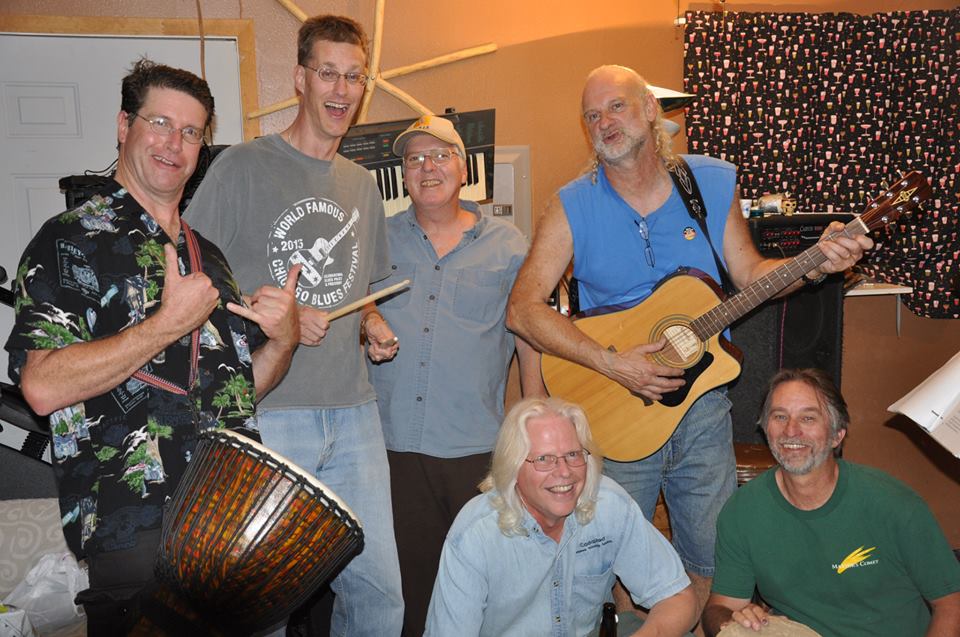 Here is a studio version of "No Wind Tonight", written by Mark Forest (aka Will Joy), 1995, and still performed by Lakota Ridge.
Videos from a few songs from our July 2, 2016 "Picnic in the Park" we put on for friends & family:
Keep Your Hands to Yourself
Phazers Set On Stun (Original)
Southern Man
Booze and Power Tools (Original)
Comfortably Numb
Osmium (Original)
Who are we?
Hard working guys that love to play music. Very few things light up our brains like making music.
The band consists of (from right to left) :
Bruce Liikanen : Vocals, Drums, Percussion
Robin Smith : Vocals, Guitars, Mandolin
Mark Wroblewski : Vocals, Bass
Joe Bath : Vocals, Keys/Synthesizers, Guitars
Dave Sluiter : Vocals, Guitars
Cliff Armitage : Vocals, Drums, Percussion
Robin, Joe, Cliff, Bruce and Mark go way way back, some 20 years or so of music making. Dave Sluiter is a recent addition to the group. We play a mix of original songs and cover tunes. Here are some Lo-Fi (recorded on a phone) examples from our practice sessions.
Originals
Covers
We believe covers should capture the essence of the groove and tone of the original while simultaneously being personalized.
All songs are Copyright © their respective copyright owners.